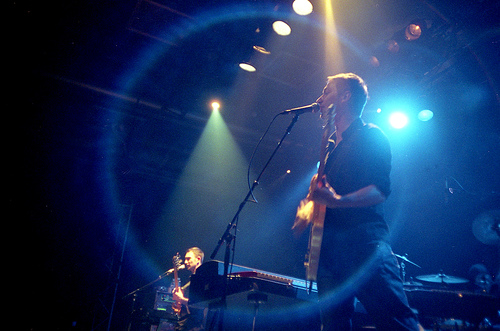 Stuck in a rut with the cold winter blues? Never fear, groove travelers – here's our list of the best January music festivals.
UK – Bugged Out Weekender 2013
This festival returns for a second year to make as big of a bang or bigger than last year. In 2012, 2,500 souls joined together at the Butlins' Flagship Resort for three days of partying by night and sun and pool lounging by day.
This year on January 18, 19, and 20, Bugged Out will reflect on its 18 year history of club life with an all-star line- up of the best techno, house, disco, and bass music. The line-up features over 40 acts including names like Annie Mac, Daniel Avery, and The Chemical Brothers.
The festival takes place on the South Coast at Butlins Resort in Bognor Regis, West Sussex. Quality apartment or hotel accommodations are a great value for the money and for convenience accommodations are just a short walk from the venues! The performers will don five indoor musical arenas with state of the art production. To add fun to the weekend great facilities are present right at the resort including Sub Tropical Splash Waterworld, a cinema, Funfair, and Health Spa. There are a wide variety of food options available on resort. Visit the festivals website for more information on tickets and reserving accommodations. www.buggedoutweekender.net
Australia – Big Day Out
Over five different days in five Australian cities music will be played to rock the soul. In 1992 on Australia Day, a public holiday, Big Day Out began in Sydney. The following year it expanded to Adelaide, Melbourne, and Perth the following year with Gold Coast and Auckland joining in 1994. Over 50 local and international acts will perform in the five days, headliners including Red Hot Chili Peppers and The Killers.
Sydney- January 18th
Gold Coast- January 20th
Adelaide-January 25th
Melbourne-January 26th
Perth-January 28th
Visit www. bigdayout.com for more ticket information and maps.
U.S.A. – Tomorrow Never Knows 2013
Since its beginning in 2005 the Tomorrow Never Knows Festival has been mixing up and coming local and indie acts with acclaimed performers in this one-of-a-kind event in the bitter month of January. Running January 16-20th in Chicago, Illinois, you can catch acts at Schubas and Lincoln Hall for $15 each. Save money and experience more music with the Tomorrow Never Knows five day pass for $100. Gain entrance to all the shows, don't wait in lines, get one Bud Light drink ticket, and the website promises more to be determined. Read the entire line-up at www.tnkfest.com.
U.S.A. – 30A Songwriters Festival 2013
Named for its location on the scenic 30A highway in Northwest Florida this festival features more than 125 songwriters in 250 performances amidst a backdrop of sugar white sand beaches and turquoise waters in South Walton, Florida. Produced by the Cultural Alliance of Walton County and presented by Visit South Walton, it promises to deliver performances in a variety of venues ranging from intimate listening rooms to spacious outdoor amphitheaters.  Art by local artists can also be viewed at the festival on backdrops made specifically for this event. Visit the website for more ticket information. www.30asongwritersfestival.com 
Photo Credit: givikat