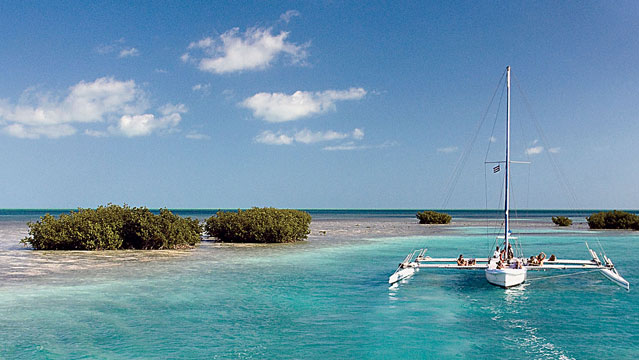 Cuba is a beast. For those who want to enjoy a little bit of Caribbean sun without venturing too far, Fidel Castro's pride is the place to head.
Home to a number of exciting attractions, from streets plied by vintage Cadillacs to the grandeur of the Sierra Madre Mountains, Cuba rocks harder than most other places you may have considered checking out. Want to know why? Check out these recommendations.
Swim in the Waters of Playa Paraiso Beach
By far one of the best beaches in Cuba, Playa Paraiso is known for its soft, white sands and crystal clear waters. The beaches are protected from heavy development to maintain marine life, meaning you won't see any hotels or crowds springing up near the waterfront. The sea here is calm and gentle, while flat stretches of sand make it a brilliant spot for walking.
Tip: bring or purchase your own food if you plan on staying for a couple of hours since there are not too many snack bars or lounges around except for the nearby Paraiso and Sirena bars. You can also indulge in watersports like surfing or sailing here pretty inexpensively too.
Varadero
Varadero Holidays with Thomas Cook take guests into the heart of action in this up and coming Cuban resort destination. Activities include nature walks at the Hicacos Point National Park and there's always plenty of opportunities to get merry at any of the many restaurants and bars in the area.
Visit the Museum of the Revolution 
Cuba has a rich and colourful history which you can get a firsthand glimpse at with an afternoon spent at the Museum of the Revolution. Located in the heart of Old Havana in the old Presidential Palace, this museum offers the best chance of learning more about Cuban history and architecture. Castro has given a few of his speeches to the Cuban people on the building's front balcony too.
An admission fee of $3 will get you inside and you can stay and explore for as long as you want.
Vinales Valley Cigar Tours
Cuba is known for its cigars, so what better way to make your Cuban holiday even more authentic and rock n'roll than by visiting Vinales Valley. There you can spend a day or two in the mountains where you can learn a little bit about cigar making and how tobacco plantations are run. The valley is a UNESCO Heritage site and there are a number of tours that operate in the area for day trippers or for those looking to stay overnight too.
Ernest Hemingway Fishing Tournament 
Avid anglers will not want to miss this tournament named after one of Cuba's most famous past residents. A four day event held in June nine miles west of Havana, the tournament draws fishermen from all over the world.
Started in 1950, it's still one of the most popular fishing tournaments held in Cuba and a certain sight to watch.
These are just some of the cool things a trip to Cuba has to offer. From fantastic beaches to fine dining and great nightlife, Cuba has all the things you need for the perfect and unforgettable getaway.