Getting a good deal while traveling is almost as good as the holiday itself, and it's essential for all budget travelers. The following wallet-friendly destinations are guaranteed to stretch your hard-earned cash further, no matter if you're bargain hunting or just a general cheapskate.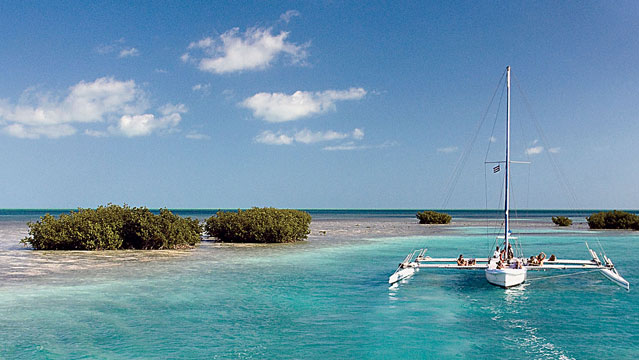 1. Estonia
If you're visiting Estonia after taking the ferry from Helsinki or Stockholm then this place really will feel like heaven. That loose change in the corner of your rucksack will easily buy a round of drinks in one of Tallinn's numerous bars, and upsizing from cheap and cheerful backpacker hostels to a decent hotel room won't break the bank either. No matter where you travel in Estonia, you're guaranteed to get a lot more bang for your buck than you would elsewhere on the continent.Be sure to take advantage of special offers too – Monster.Travel offers discount holidays for several destinations in Estonia, among other countries.
2. Vietnam
A quick check of the Price of Travel's Index reveals that Vietnam's cities are among the best budget options in all of Asia. Whether its tropical Ho Chi Minh City or the more temperate Hanoi, you'll find that it's easy to live off of just $20 a day – and that includes all of your food, sightseeing and lodging costs. Of course, for these prices you'll have to eat like the locals do, but given that Vietnamese cuisine ranks alongside the best, that's not such a bad thing!
3. East Africa
Do yourself and East African tourism a favor and book a cheap trip to Kenya, Tanzania or Uganda, where you'll find bargains galore. It's worth it for the sights you'll see, whether its visiting a tribal village, elephant rides in the jungle, encounters with gorillas, lazing around at some squeaky clean beach, or the wonderful Rift Valley.
4. Bosnia and Herzegovina
Europe is generally the last place on a budget traveler's to do list, but not every destination is hard on your wallet. Bosnia and Herzegovina is one such place where you can live like a rock and roll star for less than $50 a day. It's the home of inexpensive lodgings, reliable transport, great food and dozens of historic cities like Mostar and Sarajevo. Bosnia is also a place where you can partake in lots of adrenaline pursuits, such as skiing or rafting on the Una River, without breaking the bank.
5. Timor Leste
If you're after something affordable and rarely visited, there are few better places than Timor-Leste. This secret tropical paradise is not to be confused with the rather unstable separate nation of East Timor, and offers affordable hotels, tons of great beaches and everything else you could want from a tropical paradise. Traveling around Timor-Leste is a bit of an adventure, what with its rickety old buses and bumpy roads, but the good news is it's dirt cheap to do so. Best of all, you'll be able to impress even the most seasoned travelers when you regale them with your tales from Asia's newest entry on the backpacker's circuit.