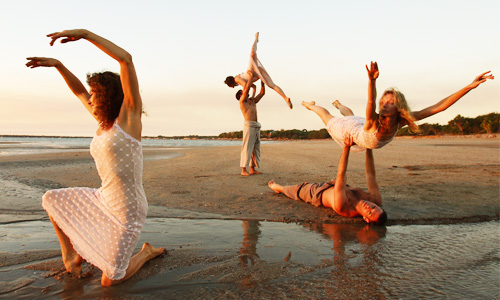 The Aussies are a creative and artistic bunch. Their country boasts a wealth of cultural centers, galleries, and museums that are suited to the needs of such an artistically-inclined culture. It's no wonder that great artists and painters like Tom Roberts, Han Heysen, Peter Booth, and Sidney Nolan all came from the Land Down Under.
Another thing that the people of Australia enjoy is music! Singers and musicians like Gotye, Kylie Minogue, INXS, and Natalie Imbruglia have already blazed their way into prominence in the global music scene.
Classical, rock, jazz – your preferred genre doesn't matter. Treat yourself with lively Australian music festival and venues. Pack your luggage, book your Australian travel insurance, arrange your transportation and draft your itinerary with some of the best music destinations in the country we breakdown below:
Sydney Opera House
Easily one of the most recognizable landmarks in Australia, the Sydney Opera House always has its schedule full with shows that will delight music lovers. The place hosts performances such as theatre and drama productions, operas, and plays. Check out the Sydney Opera House's website for their current show lineup.
Darwin Festival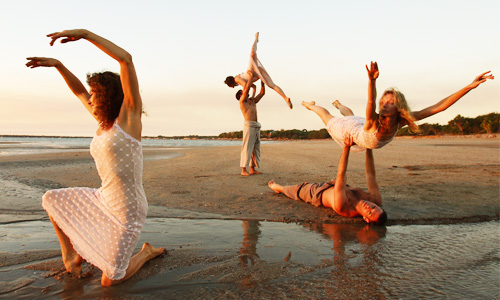 The Darwin Festival is a city-wide celebration of music, visual arts, theatre and dance. Scheduled on August every year, the 18-day fest attracts over 70000 visitors with its plethora of performances from local and international acts. The events are spread out all over the city, so be prepared to walk around if you want to experience the best of what the event can offer.
WOMAdelaide
A yearly celebration of world music and dance, the WOMAdelaide festival is an annual four-day event in Adelaide's Botanic Park. Bringing some of the best musical and dance acts from around the world, as well as prominent visual artists and DJs, the WOMAdelaide is one of the country's most enjoyable events. Aside from watching the musical performances, there are TONS of activities you can do during the fest – from attending educational discussions and joining arts workshops- you'll never have a boring moment during your visit!
School of Music, Australian National University
Does the idea of a full orchestra sound more appealing to you than a rock concert? Is Beethoven and Vivaldi more in line with your taste than Lady Gaga or Justin Bieber? For classical fans out there, the Australian National University's School of Music should be the on top of your list. Musical events by students and alumni of the school are scheduled regularly.
Adelaide Cabaret Festival
Another musical offering from Adelaide, the Adelaide Cabaret Festival is easily the world's largest cabaret-themed event. The venue for this annual celebration is at the Adelaide Festival Centre. With over 200 individual shows and 400 performers, the Cabaret Festival provides plenty of premium entertainment opportunities for tourists.
Salamanca Place
If live jazz is your thing, Salamanca Place is the perfect place to relax and chill out in Australia. This picturesque neighborhood near the docks of Hobart is one of the main tourist attractions of the city. It has an arts centre where buskers, jazz musicians and artists jam together, art galleries, craft shops, souvenir stalls, a market square, and a variety of bars.