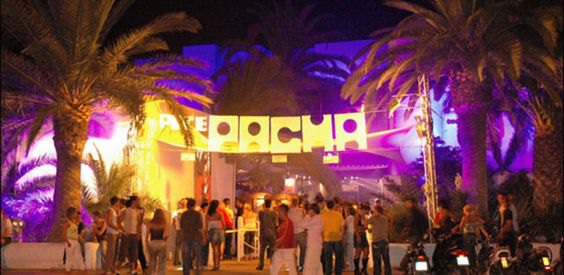 If you and your friends are looking for a good night out and just so happen to be in the right city at the right time then you'll almost always be able to find a location near you that boasts some of the most incredible nightlife around. Here are just a few of the top cities in the world for nightlife that will be able to keep you entertained all night long.
IBIZA, SPAIN
It's one of the summer's busiest and most exciting islands off the coast of mainland Spain and this Balearic hotspot is home to most of the seasons world-class DJ's, banging tunes and amazing nightlife. Even though the island does feature more family-friendly peaceful areas dotted around it is predominantly a 24-hour party island. There are world famous clubs such as Pacha and Amnesia but even if you want to avoid the bigger venues there is still an incredible amount of bars and clubs filled to the brim with music, drink, and fun-loving youngsters.
LONDON, ENGLAND
It's one of the most culturally diverse and exciting cities in the world and there is quite literally something for everyone in the city of London. If you want to rock out to some of the more outstanding bands and singers around then there'll always be a suitable gig playing nearby.
If you want a quiet late night sitting in a café chatting with friends then you'll have plenty of choices. If you fancy a drink and a dance then there are endless bars and clubs where you can kick back.
And even if you want to join in on the latest around you'll find a great selection of venues to pick from. The Hippodrome, Palm Beach, and Grosvenor are all recommended choices. Of course, if you find the tables full you can always play online on similar, luxury themed sites such as Euro Palace Casino.
DUBLIN, IRELAND
It's no surprise to discover that the Irish like the odd drink or two and so if you're in the mood for some traditional Irish enjoyment there's nowhere better than that of the great city of Dublin. If you find yourself in the famed Temple Bar area of the capital you'll be spoilt for choice with all the amazing night spots, clubs and bars around.
SÃO PAULO, BRAZIL
Even though it was the beautiful city of Rio that has been grabbing headlines throughout most of the summer as it played host to this years fantastic Olympics there are many other great nightlife hotspots around the stunning country of Brazil, one of which is São Paulo. There's a great selection of locations to choose from steeped in Brazilian culture where you can dance the night away to all the traditional sounds of the city.