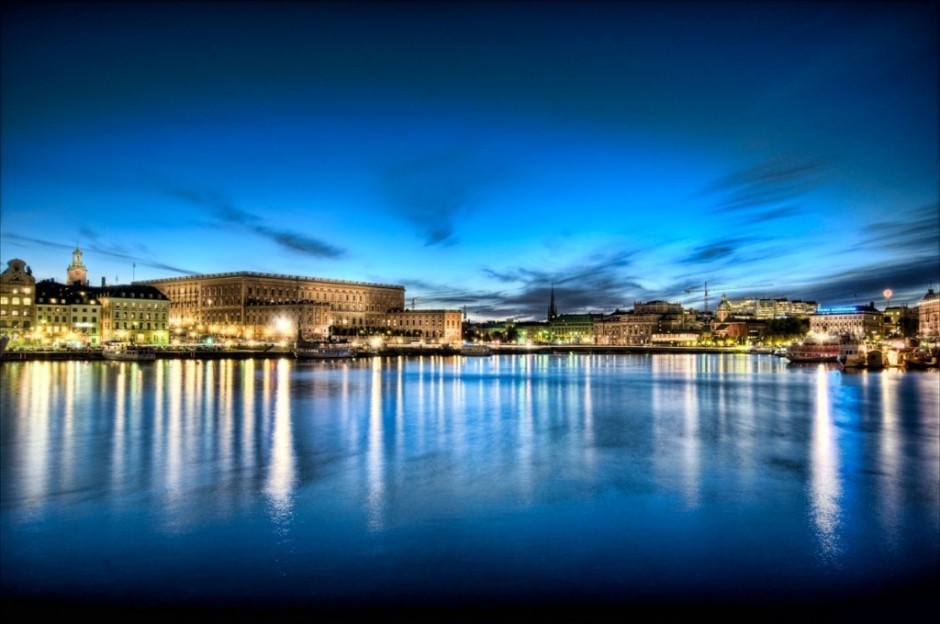 I love Swedish indie pop. I've been hooked ever since my first year at university when a friend sat me down and made me listen to The Radio Dept's debut album Lesser Matters. Everyone liked The Hives and The Cardigans' radio-friendly hooks, but it was The Radio Dept that got me into alternative music that was fuzzy, electronic, introspective, and – most of all – heart-meltingly melodic.
Like food, I think music is often at its best when it reflects where it comes from. The best Swedish indie pop, which exploded into the mainstream from the mid-2000s onwards, sounds like a long walk on a cold day in Stockholm; gazing at your shoes as autumn leaves fall at your feet in Gothenburg, and meeting the eyes of a cute indie kid across an (obviously independent) café in Malmo.
So I love Swedish indie and I love Sweden. Here, then, are a few top Swedish indie pop nights to check out when you make it over there. Sweden is well connected by sea-faring channels, and you can buy ferry tickets to reach its shores via many of its neighbours. Have a great time. I wish you many hazy, dreamy and melancholy nights…
Stockholm
The Swedish capital is the country's musical heart, and probably the spiritual home of the Swedish indie movement. It's such a beautiful, clean city; an urban space of pretty streams, lush parks and clean air. Everything just feels so pure and refreshing.  The Concretes are one of the biggest names to have hailed from Stockholm, along with The Legends and the brilliantly named Suburban Kids With Biblical Names.
Fritz's Corner has been a live indie venue and club night since the late 1990s – way before the days when Swedish guitar pop was really taking off. Over the years they've hosted a bunch of great bands, including alt-country folkster Jesse Malin, plus The Realistics and Superheroes, plus they'll play lots of home-grown acts like The Knife and Shout Out Louds.
One of the city's oldest club nights is at Baba Sonic. This is a long-standing indie fest that plays classic stuff for the cool kids of the city. There's plenty of guitar indie, although the DJs tend to lean more towards the pop end of the spectrum, so expect to hear plenty of cool Swedish popsters Lykke Li and Robyn.
A bit of an all-rounder, Debaser hosts awesome indie gigs and club nights, but has an amazing panoramic bar at the back and a great space at the front to eat, chill and watch acoustic sets.
Gothenburg
Arguably the coolest city in Sweden, Gothenburg has tons of hipster-friendly cafes and record shops. Some say it's Sweden's Melbourne to Stockholm's Sydney, and one of Sweden's biggest indie stars, Jens Lekman, call it home, along with the likes of Love Is All and Sambassadeur.
The live gigs are mostly to be found at Jazzhuset. This is a well-established indie venue, and any touring act will probably end up here. It's massively popular, a sort 'must-visit' spot for indie noodlers and aspiring Swedish guitar pop enthusiasts. Top acts like The Faint and Stephen Malkmus have taken the stage.
Klubb Existens is a badly named but brilliantly indie night out. It's a monthly event, sometimes with live bands. Expect lots of hipsters hanging out and indie dancing like no one's watching. The only bad thing about this night is waiting a whole other 30 days or so till it rolls round again!
If you're after a great live/DJ combo, then Mint Condition is the place for you. It's a lovely blend of live indie experience and club night magic, with the occasional foray into the cheesier pop.
Malmo
Sweden's third-largest city has lagged behind Stockholm and Gothenburg but all that could be about to change. The influx of students to the city has altered the artistic and cultural dynamic of the place, with a growing amount of musical fun to be had.
The oldest rock venue in Sweden, KB, practically oozes musical heritage. On weekends it plays host to club nights that offer everything from indie pop to mainstream dance and chart hits. There are a decent amount of live gigs, of course, and some top international indie bands have played here, including Belle and Sebastian.
Inkonst plays a variety of music, with indie sharing space with hip hop and electro pop. Not all playing at the same time, of course. That would be insane. Anyway, the musical treats on offer are of the less commercial variety, so proper musos will have an amazing time.
If you like your ever-so-exotic Swedish indie mixed with some familiar British guitar pop then head down to Decades, an indie pop fusion of home-grown talent along with the likes of Kasabian, Joy Division and LCD Soundsystem