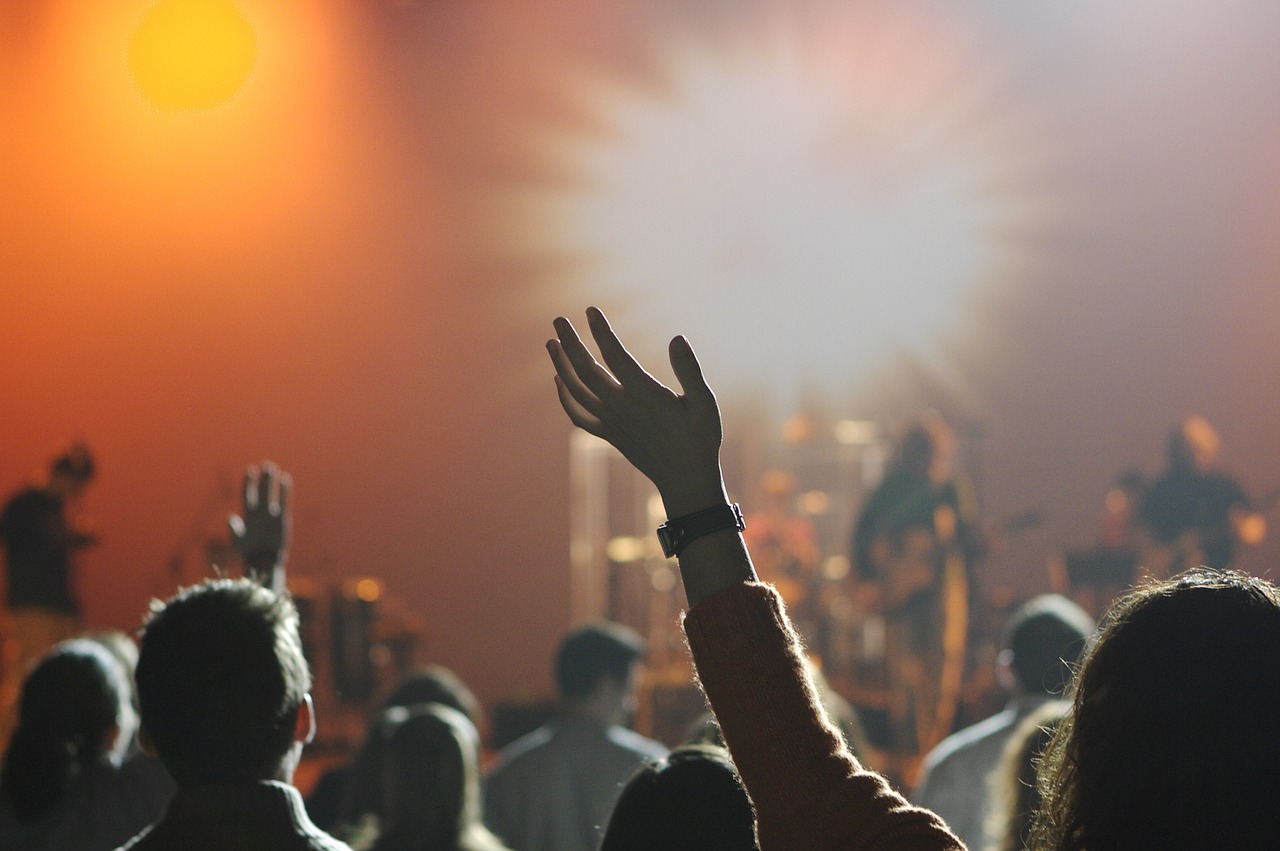 The departure of the winter and the slow but steady hike to the warmer months of the year can only mean one thing – summer music festival season is right around the corner! It's no secret that Europe does music and performing arts festivals better than pretty much anywhere else in the world – which is precisely why millions floor from all over the world to some of France and Spain's most popular and iconic events. 2015 once again turned out to be just about the best year on record – the good news being that 2016 could be even better.
Folks in the UK are particularly privileged these days, with such easy access to a wide variety of towns and cities across Northern France and Spain. Coincidentally, this also happens to be the region in which so many of the best music festivals take place – others being easily accessible no matter where they happen to be.
Getting to music festivals in France and Spain is easy these days, especially by the ferry with Brittany Ferries running regular ferries to France (click here to see routes & timetables) and also to Spain (click here to see routes & timetables)
Here's a quick rundown of just a few of the very best music festivals in France and Spain this summer:
Main Square Festival 2016 – Arras, France
http://mainsquarefestival.fr/
July 1 – July 3, 2016
Photo by CC user Unsplash on pixabay
First of all, take an idyllic French market square, add a heavy dose of dance, punk, rock and pop music and what do you have? The answer is the annual Arras Main Square Festival, which in 2016 will be celebrating its 12th anniversary. The setting itself makes the journey to Arras worthwhile – the incredibly varied live music performances representing the sweetest cherry on the cake.
Acts are still being confirmed for the 2016 festivities, though the bill so far includes Iggy Pop, Disclosure, Louise Attaque, Ellie Goulding, Flume, Boys Noize, Jeanne Added, Yelawolf, The London Souls, Macklemore & Ryan Lewis, The Offspring, Nekfeu, Birdy Nam Nam, Walk Off the Earth, Marina Kaye, Salut C'est Cool, Mass Hysteria, Les Insus, Editors and Ghinzu.
Azkena Rock Festival – Bilbao, Spain
http://azkenarockfestival.com
June 17 – June 18, 2016
Widely considered to be Spain's most important rock music festival, Azkena has been on the scene for 15 years as of 2016 and represents a real celebration of alternative and underground music. World famous acts appear alongside endless indie, unsigned and up-and-coming talent, which in turn attracts a crowd that is every bit as diverse as the entertainment on offer.
The line-up for 2016 is still being assembled, but already includes an extraordinary bill featuring 091, Blackberry smoke, Buffalo Killers, Cobra, Daniel Romano, Gutterdämmerung, Luke Winslow-King, Marky Ramone's Blitzkrieg, Primal Scream, RavenEye, Radio Birdman, Refused, Supersuckers, The Coup, The London Souls, The Flying Scarecrow and Vintage Trouble.
Festival Internacional de Benicàssim – Benicàssim, Spain
July 14 – July 18, 2016
Perhaps the most obvious entry to any list of top European festivals, Festival Internacional de Benicàssim never fails to score huge points as one of the best in the world. The opportunity to combine the best of beach living with outstanding music at one of the most quintessentially hedonistic social events in the summer calendar sees revelers flocking in from all over the place. If you can handle the heat, it is more than worth checking out.
Dozens of acts will take to the stage once again this July, including Bloc Party, Catfish And The Bottlemen, Delorean, Disclosure, Hannah Wants, Hinds, Jamie Xx, Kendrick Lamar, Kero Kero Bonito, Mac Demarco, Major Lazer, Massive Attack, Muse, Perlita, Ramírez Exposure, Soledad Vélez, The 1975, The Chemical Brothers, The Maccabees and The Vaccines.
Hellfest 2016 – Clisson, France
June 17 – June 19, 2016
The single most unmissable date on the summer calendar for those who prefer their music seriously loud and heavy, Hellfest has a global reputation for always delivering the goods. For 2016, the confirmed bill to date quite simply towers over those of most competing rock festivals, celebrating the best of modern and classic rock alike.
Another example of a French festival that is seriously easy to get to from the UK, the current bill for Hellfest 2016 includes Anthrax, Atreyu, Black Sabbath, Bring Me The Horizon, Bullet For My Valentine, Disturbed, Halestorm, Korn, Megadeth, Rammstein, Slayer, The Offspring and Volbeat.
Bilbao BBK Live – Bilbao, Spain
July 7 July 9, 2016
In terms of cool points, there are really not many festivals in the world that can hold a candle to BBK. Each and every year, discerning revelers and vast hoards of beautiful people from all over the world descend on Bilbao for this extraordinary festival. Positioned in an extraordinary spot atop Kobetamendi Hill, it also happens to be one of the most spectacularly and conveniently located festivals in Spain – literally right outside Bilbao.
Head over this summer for a chance to check out Arcade Fire, Begiz Begi, Belako, Chvrches, Courtney Barnett, Father John Misty, Foals, Green Class, Grimes, Hidrogenesse, Hola a todo el mundom, Hot Chip, In Heaven, Jagwar Ma, José González, Love of Lesbian, M83, New Order, Nudozurdo, Pixies, Rural Zombies, Slaves, Tame Impala, Triangulo de Amor, Bizarro, Years & Years, Yellow Big Machine, WAS and Wolf Alice.
Les Vielles Charrues – Carhaix, France
http://www.vieillescharrues.asso.fr/2016/
July 14 – July 17, 2016
To visit Les Vielles Charrues even once is to find yourself with a new outright favourite festival that puts all others into perspective. You really do get the feeling you have stumbled across something completely secretive and reserved only for the locals, which just happens to feature performances from some of the biggest acts in the world. Even better, Les Vielles Charrues is also seriously easy to get to from the United Kingdom.
Confirmed acts for the 2016 bill so far include Editors, Pixies, Lana Del Rey, The Libertines and many more.
Download 2016 – Paris, France
http://www.downloadfestival.fr/en
June 10 – June 12, 2016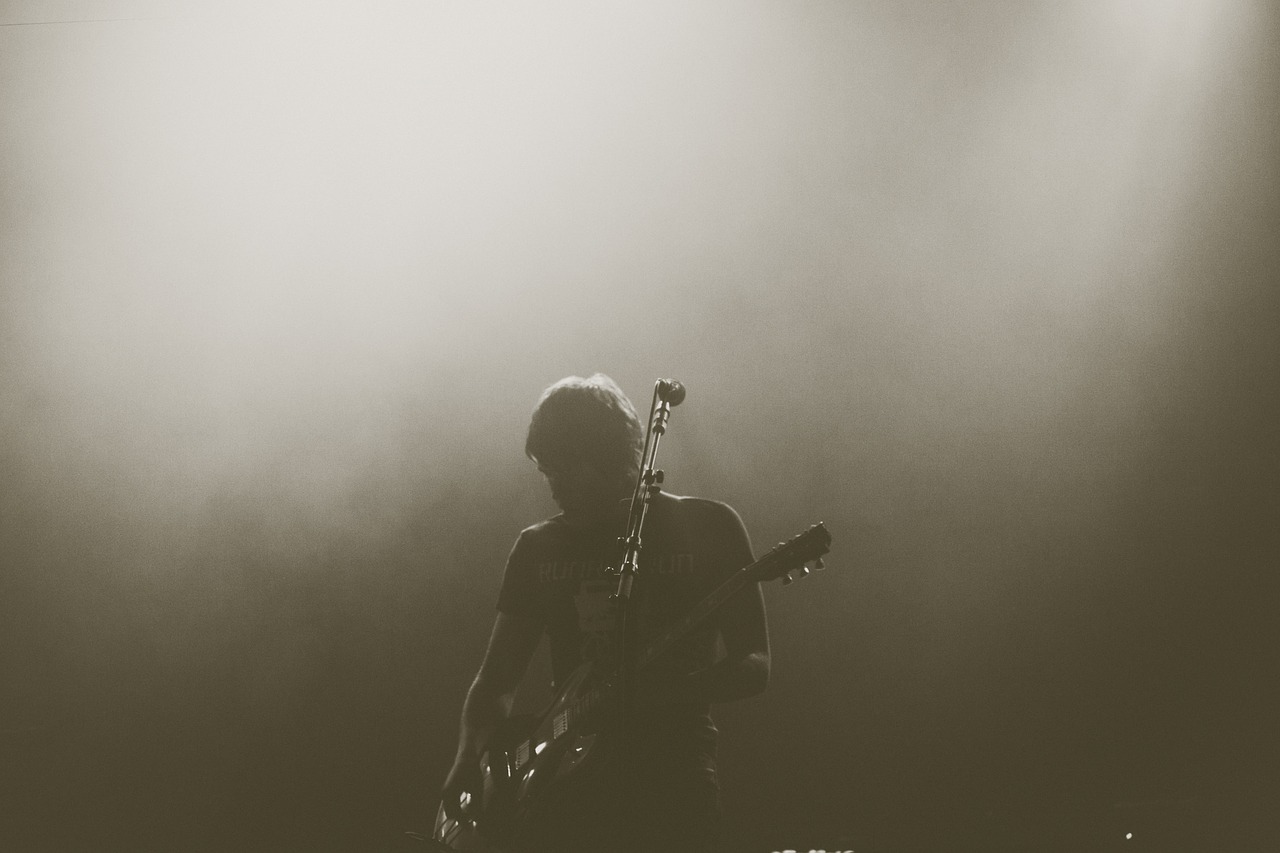 Photo by CC user markusspiske on pixabay
Last but not least, what's so impressive about the Download Festival is the way in which it came out of nowhere to quickly become one of the most successful, popular and downright fantastic in the whole of Europe. This year, the festival will once again be taking place in France along with a number of other neighbouring countries. Though primarily a heavy rock and metal festival, Download brings together a wide variety of alternative genres and underground artists. At the same time, the lineup always features no less than a who's who in the world of premiere rock and metal.
Head over to Download 2016 in Paris this summer and you can expect to see Anthrax, Apocalyptica, Arcane Roots, Baby Metal, Beartooth, Biffy Clyro, Blackrain, Children of Bodom, Deftones, Down, Ghost, Goira, Iron Maiden, Jane's Addiction, Korn and dozens more acts.
First photo: Photo by CC user Unsplash on pixabay