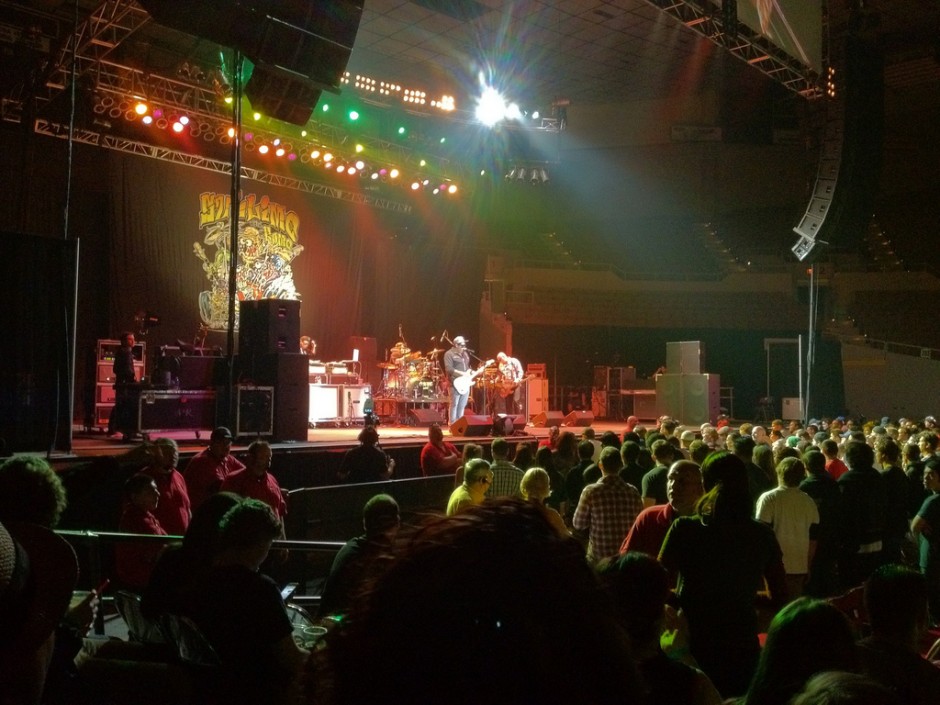 Rome may be one of the world's most popular tourist destinations, but is more often thought of for the Colosseum or the Vatican than for its nightlife. The Italian capital does, however, have some great places to go out and here you'll find just a few of them.
Casa Del Jazz, Viale di Porta Ardeatina 55
This is not just the best jazz bar in Rome, but is one of the best – and most renowned – in the world.
Since 2005, this place has been entertaining jazz-lovers in the Italian capital and many of the world's most respected jazz musicians have played at the club, which has an outdoor stage for the summer months and an indoor auditorium for the winter. Concerts and events rarely go over €15 and many will actually be free!
Campo De' Fiori,
This whole area deserves a mention if looking for somewhere to go out in Rome. By day, this is a busy market with people selling everything imaginable. By night, however, this becomes essentially a huge drinking and dining area, with numerous restaurants and bars stretching round the square of the Campo De' Fiori.
You'll be sure to find somewhere good to stop for a meal, a drink and a nice seat in the sun. With so many restaurants all so close together, there is a really great atmosphere and the place is family-friendly too with plenty of space for the children to play. It's the perfect place to head to in the early evening, before venturing out somewhere else!
Coyote, Via di Monte Testaccio 48B
This is a club very popular with both students and older party-goers too. The ages range from those in their 20s to those in their 40s and there is a good reason why they all go – the open outdoor space in the summer! The club's open space is open all summer and is the perfect place to spend a night while on holiday.
The cocktails are also very impressive with very well trained bartenders and there are, of course, other more modest options for those who just like a beer or a vodka as they dance the night away. A nice touch is that drinks are served with a bowl of fruit during the summer months so you'll have something tasty – and healthy – to accompany your drinks.
As for the music, the styles vary from night to night with house, R&B and classic disco tunes all making appearances throughout the week.
Piper, Via Tagliamento 9
This club has been around since the 60s and has survived because it always delivers a good night out. It has been remodelled from the original interior with a new sound and lights system that attracts a young crowd. The club – found underground – is a huge space so you'll end up dancing with hundreds of people on the main dancefloor.
They tend to play house music, especially at the weekends, so if house music is your thing then Piper should be your thing too.
Goa, Via Libetta 13
This club, the last venue on the list, changes its décor very frequently. So if you visited Goa on your last trip to Rome then you might as well go back as it'll look like a totally different club this time.
Ultrabeat Thursdays are the main night to go to and there have been world-renowned DJs in charge of the music on past Thursdays. Then they still put on a good show the rest of the weekend too, with an exciting Friday night event that only just falls short of the craziness of Thursdays, while Saturday sees classic and cheesy tunes take centre stage – so lots of drunken singing and dancing along!
The lines are always fairly long and the bouncers can be pretty strict, so don't always count on getting in – it may be wise to have a Plan B.
And after a night out having fun in Italy's capital, you'll want a comfortable bed to go home to. With an apartment from Oh-Rome.com you'll have a great apartment to rent for your trip to Rome. And with apartments all over the city, you'll be sure to find a good one near the heart of the action, so you wont have far to go home after a good night out!