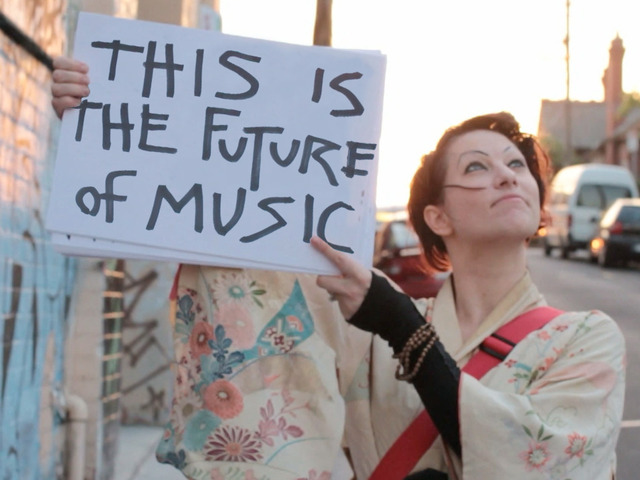 Whether it is a lone guitar player on a New York subway platform or a mariachi group walking the streets of Tijuana, street music is an integral part of the culture and atmosphere of cities around the world. Street music performances are a major attraction in many cities, reflecting its culture and history as well as the religion, politics and society of the people who lived and live there.
Street music, as with other forms of street performance, has been around since ancient times. Also known as "busking", performing street music in public places not only functioned as a means of perfecting one's skills as a musician through performance but was also the most common means for said musicians to make money. Street music performances are usually punctuated by a request for a gratuity of some kind to show appreciation for the music; this ordinarily comes in the form of money, though there was a time when food and drink would be a common gratuity.
Today, street musicians are as likely to be looking for a break as they are to be looking for money. With the advent of social media and smartphones, many of which feature video cameras, a performance in a subway or on a street corner could easily be a ticket to fame and fortune. While most cities have some form of street music, there are some destinations that are simply the best, not only for those looking to listen but also for those looking to perform. Before you hop on that Delta Airlines flight to the West Coast or across the Atlantic, consider some of the best world cities for street music and what they have to offer.
Top cities for street music
One of the best spots you can find for street music is Washington Square Park in New York City. Located in downtown Manhattan, it is close to New York University and busy with students and bohemian types, making it a generally appreciative audience.
Germany is an excellent destination for street music, and the capital, Berlin, has a long history of promoting the arts. Germans also love to listen to American music, so put together some of your favorite hits and sing your heart out in a plaza such as Alexanderplatz.
Once a year, the streets of Dublin, Ireland, welcome the Street Performance World Championship, adding international flavor to the country's own singers, uilleann pipes and bodhrán drums. The competition here is serious, but you still have the opportunity to make some money, or you may simply want to observe some of the best buskers in the world at their trade.
If your music of choice is country then Nashville, Tennessee is the place to go; there's a lot of competition, but you can't help but feel the inspiration of the legends who have walked these streets as well. New Orleans is the home of jazz, Dixieland, zydeco and brass bands, offering a wide range of options for a street musician.
As a budding musician, having the chance to perform live and to do so in some of the world's greatest music cities, is one that should not be missed, even if you simply love listening to fresh voices and new talent.