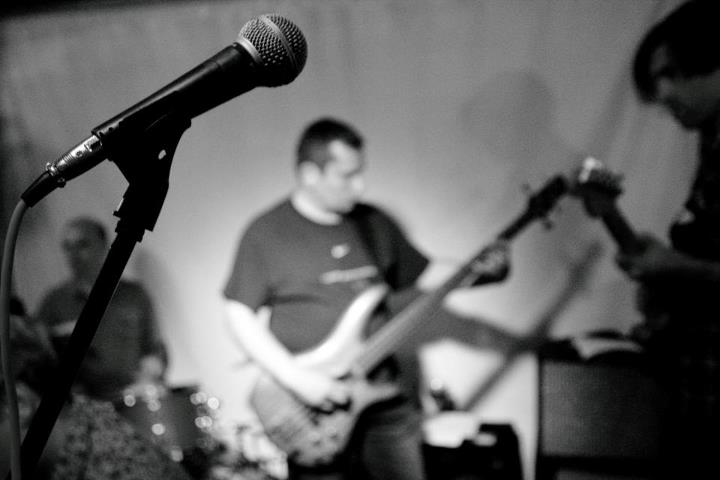 It's been a long time coming but we're finally back with our next in the series of "Travel As I See It", the interview slot that flips traditional band interviews on their head by asking musicians about the impact of travel on their lives and their art.
This week we're joined by globe-trotting group The Communal Well, who with a very unique blues sound, ply their trade in Paris, France. Let's see how travel has helped shape the sound of this rocking six-piece.
Hey guys! Thanks for joining us. For those who don't know about you, can you introduce yourselves?
The Communal Well is a band based in Paris, France. We are currently working with
Emmy nominated producer Andrew Peterson on finishing an album called "Under A
Western Sky". As we complete the tracks they are going up on Bandcamp and it will be out on iTunes before Christmas. There are many themes in the new record but one of the main themes is certainly about travel. The song "The Road" is a good example. It's about the freedom found in getting into a car and travelling around the US. Steinbeck's travel with Charlie or Kerouac's On the Road, there is that lingering fantasy of Route 66. The song has lines like "lets go to Detroit, in my big black Vette". Of course there is also a subtext where the character is trying to get a a cute girl to come on the road with him too.
Each of us in the band brings a background and skill set that is different. Together these
different backgrounds and skills go into a pot and are brewed until our songs become infectious. No one single person leads the creative process, and there is a certain chaos by choice. Sometimes within the ensuing storm, we find ourselves suddenly in the eye, everyone looking at everyone else and it just feels… perfect.
The Communal Well is Roger Hoeberichts (singer, songwriter, acoustic guitar), Jules Berube (drums), Guy Cunis (electric guitar), Mark Heim (trumpet, percussion),
Sylvain Herrera (bass) and Greg Kinsey (harmonica).
Would you say that travelling has an influence on your music and/or lyrics?
TCW musically has always been about exploration and breaking down
assumptions and expections. When we travel to a new place, we challenge the assumptions we have of that place: its history, its traditions, the raw beauty of its nature, the warmth and welcome of its people. We come away richer and forever changed.
Has living as expats in France changed your perspective on music in any way?
Through moving to France and letting go of our own cultures, one puts oneself into a mode at first of diffuculty. Things just dont work the same way. This is a process that everyone goes through when moving countries. If you open yourself up to the differences and accept them, it can give you patience and openness which are two great qualities as a person but also as a writer and a player. You begin to let each song evolve on its own terms at its own rhythm without prejudice or pressure.
Describe what the realities of travel are like for touring musicians like yourselves if you can.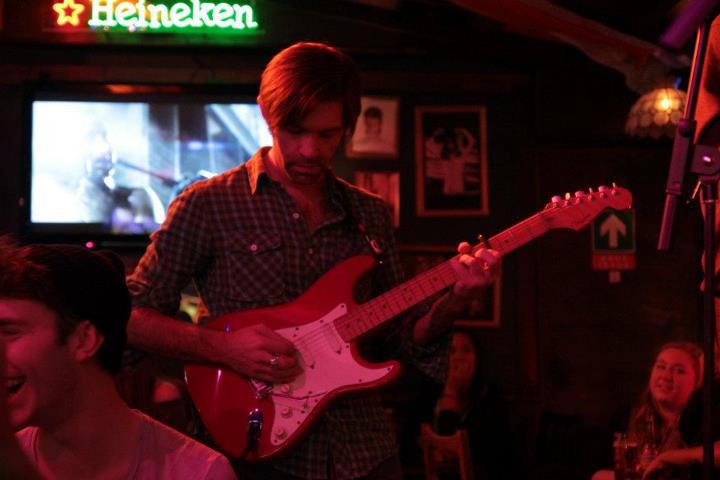 We are just now starting to expand the places that we play. Over the last two years its mostly been central Paris. But now we are starting to venture out. We have begun in the 'burbs around Paris where there seems to be a lot of interest in original music. Towards the end of the year we want to go to Germany perhaps Berlin and Holland.
What's one thing can't you travel without?
Its hard to be without our families. We all have wives and kids and we need one another.
What's on your playlist for travelling?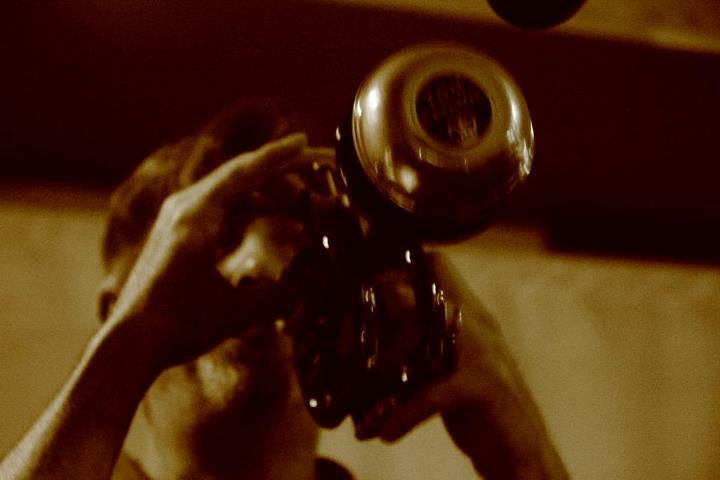 We talk to other musicians or serious listeners and try to always put new sounds in our ears. This summer working with Andy our producer in Baltimore, we met a whole bunch of people. People like Casey O'Brien who ended up adding percussion to some of our tracks. He plays in a band called "The Old Man Band" that are paying homage to Merle Haggard, Jimmie Rodgers, Bob Wills and the Delmore brothers. No matter what the genre we like going back to the roots and understand what occurred.
Can you name the best and worst moments in travelling the world for you?
One trip I made to Vietnam was amazing. One night, we were up on the China border near Ha Long Bay. We were in a restaurant that puts all the clients on one great big table. The evening was perfect. There were stars everywhere. Lots of laughter as we got to know one another. The stars were out, the beach was glistening below us. It was unforgettable. We drank a bit too much and at the end of the night the police arrived on their bicycles and told us to quiet down.
The food is so good in Viet Nam. Sometimes you arrive and you cant read the menu and so you just put yourselves in their hands. I did that and they brought me a stew that was inedible. It smelled of stinky socks. I tried but just couldnt do it which to be honest is quite rare for me….
What musical festivals or events around the world should more people know about?
One of my favorite places for music is Western Massachusettes. The Boston symphony plays at Tanglewood in the summer. One of my friends took me to Winterhawk a while back and I loved the atmosphere. You could see the tradition of bluegrass music which is similar in Chicago with the blues players. There was an incredible connection with the audience which is mostly inundated with players.
What's your all time favourite place that you've travelled to as a musicians and why?
I love Ireland. The culture, the people, the beauty. A place that is just amazing is Dingle. The music in the pubs is fantastic especially now that there is no smoke. Every night in these pubs there is a sessuin with local players. You can join in if you want but these are serious players or you can sit back and listen. The music transports me. I love it.
What's your next gig destination?
We have gigs scheduled in and around Paris in the fall. We hope to be in London soon as well as somewhere in Germany ideally Berlin which I have never been too and Greg tells us its a fantastic city. Also we think that Scandanavia might be a good place to play as well as visit.
To find out more about The Communal Well check out their Facebook page and website here.
If you want to be interviewed for the next episode of "Travel As I See It" get in touch with us here.