Amsterdam has gained notoriety in previous decades for it's liberal approach to cannabis use and prostitution and for a long time was considered something of a 'sin city'. Whilst these practices still go on, thankfully the city is now recognised for the beautiful metropolis and great European city that it is. Amsterdam currently receives just over 4 million tourists each year and a further 16 million day-trippers and with so much in the city to do and see, it's easy to understand why so many flock to the Dutch capital. If you happen to be visiting the city then here is our guide to the top 5 things to do in Amsterdam.
Rijksmuseum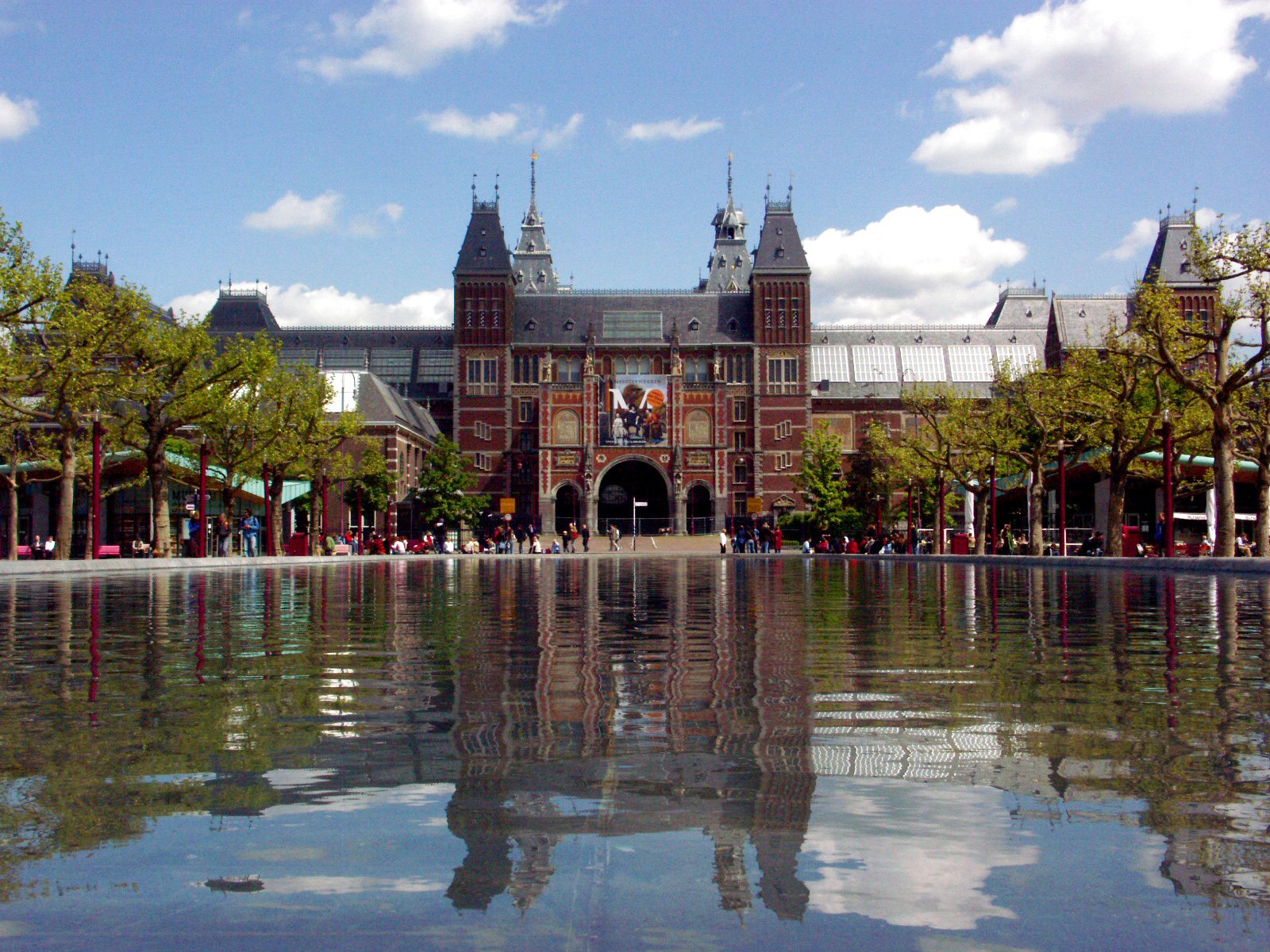 The Rijksmuseum is the national museum for art and culture and houses some of the World's greatest works of art. At any one time the museum has over 8,000 pieces of art on display and exhibits works from the World-famous Dutch painters such as Rembrandt, Johannes Vermeer and Frans Hals amongst other international painters and sculptors. The museum is currently the most visited museum in the Netherlands and we recommend that you join the other 2 million tourists and dedicate some of your time to enjoy this outstanding museum.
House of Anne Frank
Anne Frank was a Jewish refugee who fled Nazi Germany and took refuge in Amsterdam, she kept a series of diaries of her turmoil during this time which have since become very famous. Sadly she was captured and killed and after her death and subsequent fame, the house where she hid was kept as it was and turned into a museum. The house gives you an insight into what the those times were like and the museum contains excerpts from her diary and includes an exhibition dedicated to international persecution and discrimination. The museum is by far the most interesting and  eye-opening in Amsterdam and is well worth a visit.
Canal City Tour
Amsterdam has an intricate and mazy canal network that flows right through it's heart, the city has over 1,500 bridges which gives you an indication of how vast the canal network is and why they call this city 'the Venice of the North'. There is no better way to be introduced to this amazing place than to lazily float through it on one of the many canal boat tours that are on offer. With a boat tour you can take in all the main sights and attractions at a slow pace, something a tour bus can't offer, most boats are glass topped in case the weather isn't fantastic but if you can catch a tour on a sunny day it is, of course, preferable. The best time to take one of these tours is when you first arrive so that you can pick out the places that you want to go to later in your stay.
Visit De Wallen
De Wallen is Amsterdam's red light district and despite how speedy it may sound, it really isn't that bad, just very interesting. This may not be for everyone as the area houses several windows on public display where prostitutes tout for business, a sex museum and several risqué shops and bars. The fact is that this is one thing that Amsterdam is famous for and a quick walk around is both amusing and enjoyable. The area also has some really cool bars and cafes, it isn't all about the 'dark stuff'. People-watching in this area is also great fun as it attracts literally every type of person to it's streets. Don't pencil in too much time for a visit here but it wouldn't quite be a visit to Amsterdam without seeing it.
Heineken Museum
What better way to embrace the Dutch culture that to take a tour inside a museum dedicated to it's most famous beer. The Heineken museum (or Heineken Experience) is a tour that takes you through the historic brewery and educates you on the history and the making of the World-famous pilsner. The museum tries to make the tour as fun as possible and the guides are very entertaining, during the Experience you will not only learn about brewing the beer but also you will be able to enjoy an ice cold glass of it on the rooftop bar as a finale. The perfect way to end a day.