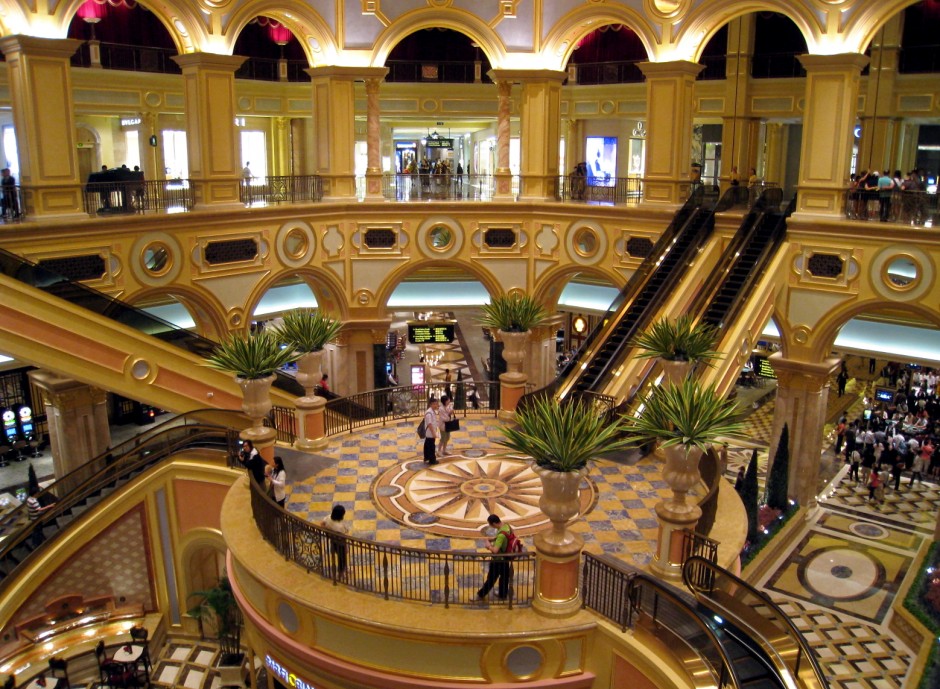 Through the years, casino gaming possessed a whole new meaning as more establishments opened its doors to welcome people who are interested in having some fun while playing card and table and other casino gambling games. Today, casinos are rivaling each other not just in table games but also in design, architecture, entertainment, cuisine and many more. And, the world of casino goes beyond the dazzling and glamorous city of Las Vegas. Here is a rundown of the most interesting casinos around the world.
Monte Carlo, Monaco. No one can deny that the history which is surrounding Monte Carlo is very interesting and colorful but there is another reason why this place is popular –the food. Being charged with 88 Euros for a salad may seem to be outrageous but in Le Louis XV, a restaurant inside the casino, this is quite a reasonable price given the fact that this place is known to have the highest number of Michelin Stars possible. Alain Ducasse, the chef, has a combined record of 21 Michelin Stars and this is certainly why the food here is as decadent as the games on the casino floor.
Bellagio, Las Vegas. The gaming industry will not be complete without the mention of the Sin City. This casino is inspired of Lake Como in Italy. The gambling scene here is buzzing with excitement and anyone will be amazed by the dancing fountain outside the doors of this great casino. High rollers will have the time of their life here as it has one of the highest limits in poker. There are also other games such as slots, table games and race and sports book wagering.
The Venetian, Macau. When this gaming hall opened its doors to the public in 2007, it became one of the most popular destinations for people who love to spend some time on the tables. With a floor area of 600,000 square feet, it is the world's single largest casino. Those who fancy slot machines would definitely take their fill in this casino as there are more than 3,000 of these machines spread throughout the casino floor. Of course, a casino wouldn't be complete without its gaming tables. And in this casino, there are around 800 tables to choose from. If you ever need to take a breather, there is a complimentary gondola ride, now isn't that unique?
Holland casino, Amsterdam Schiphol Airport. Waiting for your flight can be a daunting task especially if you've got nothing to do but wait for your flight to be called. Fortunately, you will have more things to do while waiting for your boarding time in Amsterdam's gateway because you can kill some time on the tables. Passengers who are over 18 can see what luck has in store for them in the in-house casino where they can feed slot machines, see how they fair in American Roulette and play blackjack.
Marina Sands Bay, Singapore. There is no denying that Marina Sands Bay is one of the most popular destinations in Singapore due to its spectacular appearance. The swimming pool which is located high up in the building has also received a lot of awesome comments. But, this building's prestige doesn't end there as it is also home to a really cool casino. In an effort to boost tourism in the country, the government has encouraged the growth of the gaming industry. If you are fed up of video poker, you are in for a treat as you get to play craps, roulette, and blackjack. Plus, there is plenty of Baccarat here.
Unique casinos are quite abundant all over the world and there is no denying that these gaming halls have evolved through time. The thrill, the possibility of going home with fuller pockets and the dazzling floor combined with good food and a one of a kind ambiance surely transformed casinos into something more.