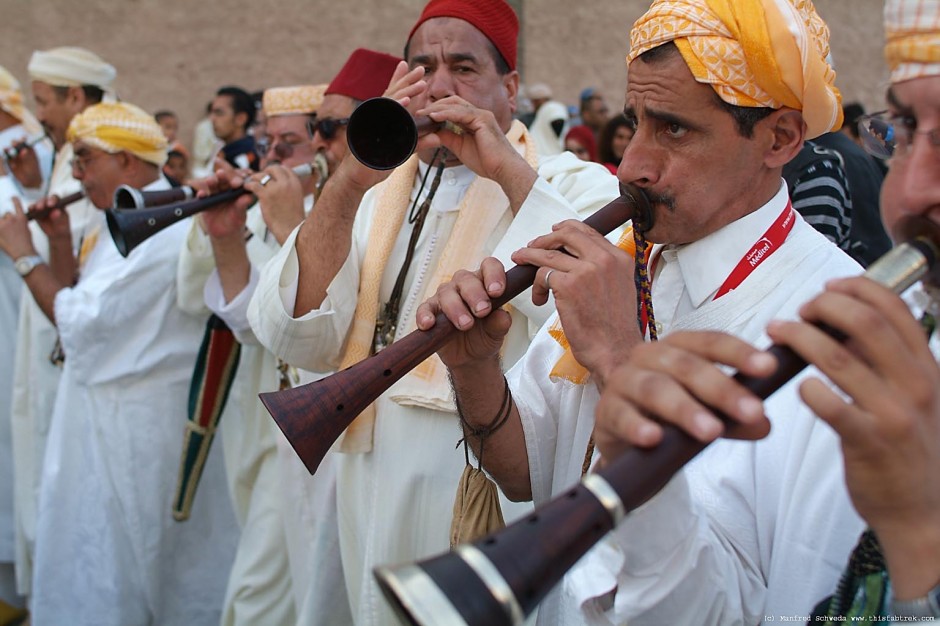 Morocco – Although, in modern times, an unlikely pit-stop for musicians and their fans alike, the country has both an immensely diverse musical history and a catalogue of ties to more contemporary artists.  The biggest names in music like Bob Marley, Jimi Hendrix, the Rolling Stones and Cat Stevens to name but a few, frequented this North African cultural hub and contributed to its establishment as a safe-haven for musicians and writers the world over.
The Rolling Stones found a home in Morocco while waiting for a verdict on a drugs charge that was brought against them in the 60's – Keith Richards once explained his experience there as being transformational – "We enjoyed being transported," He said. "You could be Sinbad the Sailor, One Thousand and One Nights. We loved it." Similarly, Bob Marley is said to have found the stretches of beach at Essaouira to be a welcome break from the definitively contrary, Western World.
One of the unintentional, economic benefits of having so many famous names and faces visiting a developing country such as Morocco, is that it provides the locals with an opportunity to make money from mythology. The residents of Essaouira in particular, are partial to a nice morsel of gossip – one personal favourite that is still told (and sold), to tourists today, is the notion that Jimi Hendrix wrote the song "Castles Made of Sand" after visiting the old ruins of the Bordj El Berod fort. This simply isn't true – The song was recorded in 1967 and Jimi didn't land in Morocco until 1969. It's also said that Jimi fathered many children in Morocco – There's nothing to say that he did, but I'll leave that one to your imagination.
Let us not forget that Moroccan music itself has a diverse musical history; The North African Berber folk music, popular 'Chaabi', 'Gnawa' music of ancient African and Islamic origin, the poetic 'Malhun' that is sung exclusively by a masculine working-class milieu, the once controversial 'Rai' that gained popularity in Algeria and France and of course, the ancient spiritual singing of the Sufi, all illustrate the multi-faceted, multi-cultural influencers that Morocco has played host to in recent, and not so recent, history.
If you want to experience Morocco for yourself, and I suggest that you do, it couldn't be simpler – If you're travelling from the UK, jump in the car and take advantage of the cheap parking at Heathrow Airport, (visit http://www.heathrowairport.com/transport-and-directions/heathrow-parking-options for more information) hop on your plane and you're on your way. One thing that you should certainly remember to do before you go is check both the currency and duty free laws, as they are always subject to change.
This post was written by Izzy Gardener on behalf of Heathrow Airport. The views expressed in this post do not necessarily reflect the views of Heathrow Airport.