By Shannon Forbush
To say that I grew up in a musical wasteland would be an understatement, not to mention an insult to most wastelands. I called a very rural part of northeast America home, so my experience of music was limited by geography. It was entirely dependent on what radio stations actually came in where we lived.
This might have been okay if we'd had a household of records and music constantly playing. We didn't. My parents didn't own any music, and didn't listen to it apart from in the car. Even having an older teenage brother didn't help, because he only had a few Billy Joel and Foreigner albums. Even at seven, I knew this was a pretty poor show.
The radio stations played either country and western music (which I hated), heavy metal (ditto) or the top 40. So, the top 40 it was. My 80s went no further than Madonna, Michael Jackson and New Kids on the Block (NKOTB to the new generation).
Going to university didn't help my musical expansion much either. Hardly surprising, as I was still in rural northeast America, and everyone listened to the same bland college bands like Hootie and the Blowfish, Dave Matthews Band and Counting Crows. You could put them on and write your essays without ever being the least bit distracted. They were that bad.
Blindsided by Britpop
Everything changed when I travelled to England for a year. I landed at the height of Britpop and music was everything, everywhere.  It influenced the way people looked, the way they dressed – they talked about music, read about it, went to see it, wanted to play it themselves.
I was dumbfounded. My pathetic, boring CDs collected dust as I delved into this new, exciting musical landscape. I loved the post-modern pop of Blur, the rough and ready, retro rock and roll of Oasis, the sarcastic social commentary of Pulp. I'd never heard anything like the psychedelic synth of the Super Furry Animals, the brash punk of Elastica.
I was lucky that I had a whole year in one place to take all the music in – probably the next best thing would be volunteering abroad somewhere in order to be right at the heart of a country's community like I was.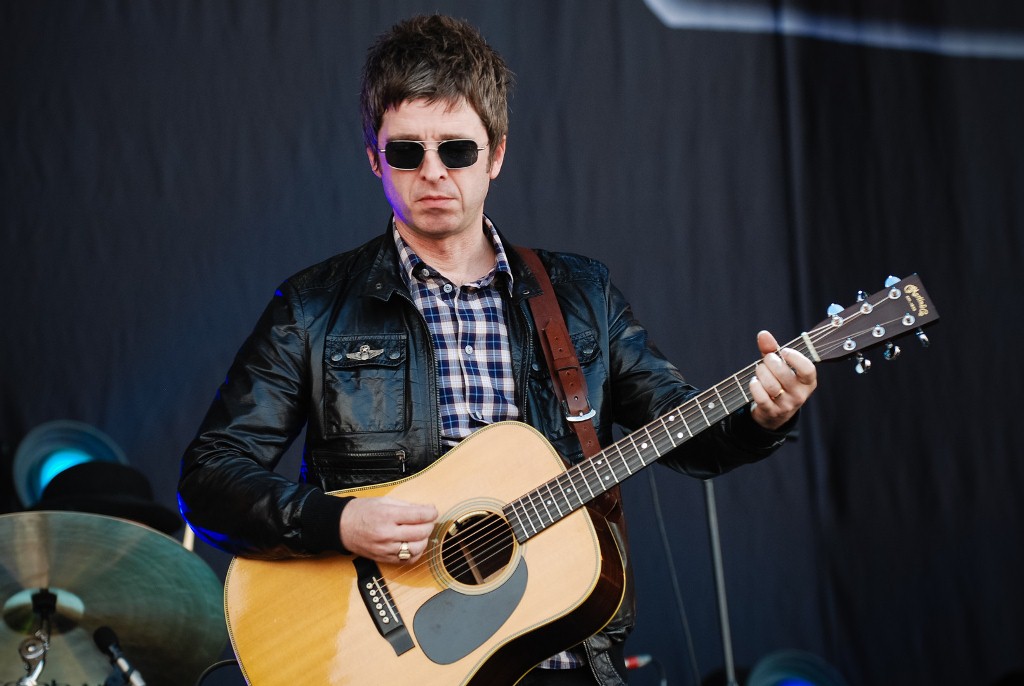 A musical sponge
All of my new friends loved my musical ignorance.
"You've never heard of The Stone Roses? You gotta hear this."
"Who is Suede? Are you kidding me? Borrow this."
"You don't know who Paul Weller is? The Jam? Hello?"
I was a sponge, a same-age kid sister they all wanted to influence with their personal musical tastes and knowledge. The one person standing, bewildered, when everyone else at the disco was on the floor for 'Go Sit Down' by James.
The music was more than just entertainment, a past-time. It gave me a snapshot of modern British culture – the class system, the politics, the geography and divide between North and South, London and everywhere else, England versus Wales, Scotland and Ireland. The Merchant-Ivory, Jane Austen, Shakespeare, Bronte notions I'd come to the country with were shoved aside by a time far more exciting and diverse, far more alive.
It's no wonder I came back to live in England for good.
Taking in the sounds
I'm still a musical sponge when I travel. Apart from enjoying the local food, nothing else makes me feel like I'm really experiencing a country more than listening to its music. Whether it's a smoky, tiny alley bar in Lisbon mesmerised by mournful fado or a hair-raising road trip to the Dead Sea accompanied by irresistible Arabic pop music or discovering Swedish folk rock while spending a month sightseeing in the Nordic countries. You just can't beat it.
And the best thing is that you can take your travels home with you through music – a memory-inducer far stronger and more evocative than mere photos and souvenirs.