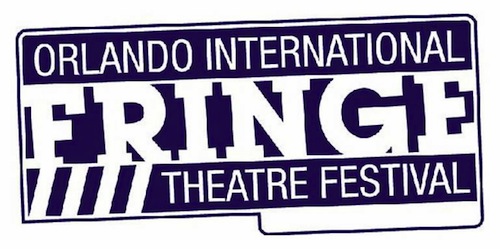 If you have a couple of friends of family down at Orlando, Florida, then chances are you already know a few of Orlando's Fringe Fest performers. Providing 13 days of awesome and unfathomable fun, this May make sure you get to witness all walks and tastes of art come to life at the Orlando's Fringe Fest. 
Spread out over a number of venues and offering promises of affordable fun, the Orlando Fringe festival has been around since 1992. However, the whole concepts stems from way back when a number of performance artists decided to air their works on church basements and empty storefronts as they were not participants of the Edinburgh International festival and therefore considered on 'the fringe' of the festival events scheduled. Still much hasn't changed, just like years ago, this years Orlando Fringe fest will offer 100% uncensored, 100%non-juried and 100% uncensored arts with 100% of the profits being forwarded to the artists.
All in all, just like any other event, if you want to get the best out of it all you have to be at the right place on the right time. With the Orlando Fringe Fest running from May 12th to the 28th, you might want to start looking for the parking spots and the different shows available before you start heading down to Loch Haven Park or Disney world. Just a heads up though, the weekends are particularly great for the kids. They get to dress up in little cute theater costumes, bounce away in the bounce house, take funny pictures, meet really weirdly dressed 'creatures'…the fun is just endless.
This years Orlando Fringe fest will be graced by over 500 performing artists and 90 theater companies! Just from the outcome you can already tell there's going to be some serious fun going down in Orlando this May. Plus, going by the list of shows and artist performances set to rock the Orlando Fringe fest this year, we can already conclude that it's going to be a hell of a show. Top edge performers such as Tod Kimbro and Blue Baby will once again send the crowd in to a frenzy with their fine voices in harmony, then there's Jeff Ferree's puppet show the '3 Amazing Thespians', a sure way to cultivate the creative minds of Orlando. And the list goes and on and on with different artistes from all walks and tastes of life. Certainly and experience worth living.
But far from the dramas and puppet shows the fun still continues with an array of other countless activities for everyone and since Donna summers passed this week it would only be right for all the fans to honor her many years of exemplary performance. Featuring in this year's Theme Park Diva, get your diva on and honor the queen of disqo. Or, look for deals on Orlando theme park tickets to take advantage of the fun to be had a parks like Universal Studios. Regardless of how you choose to pass the time, Orlando is an absolutely great place for a weekend escape or a family trip. And Fringe Fest is one of the coolest events to bring you there in the first place. Check it out!